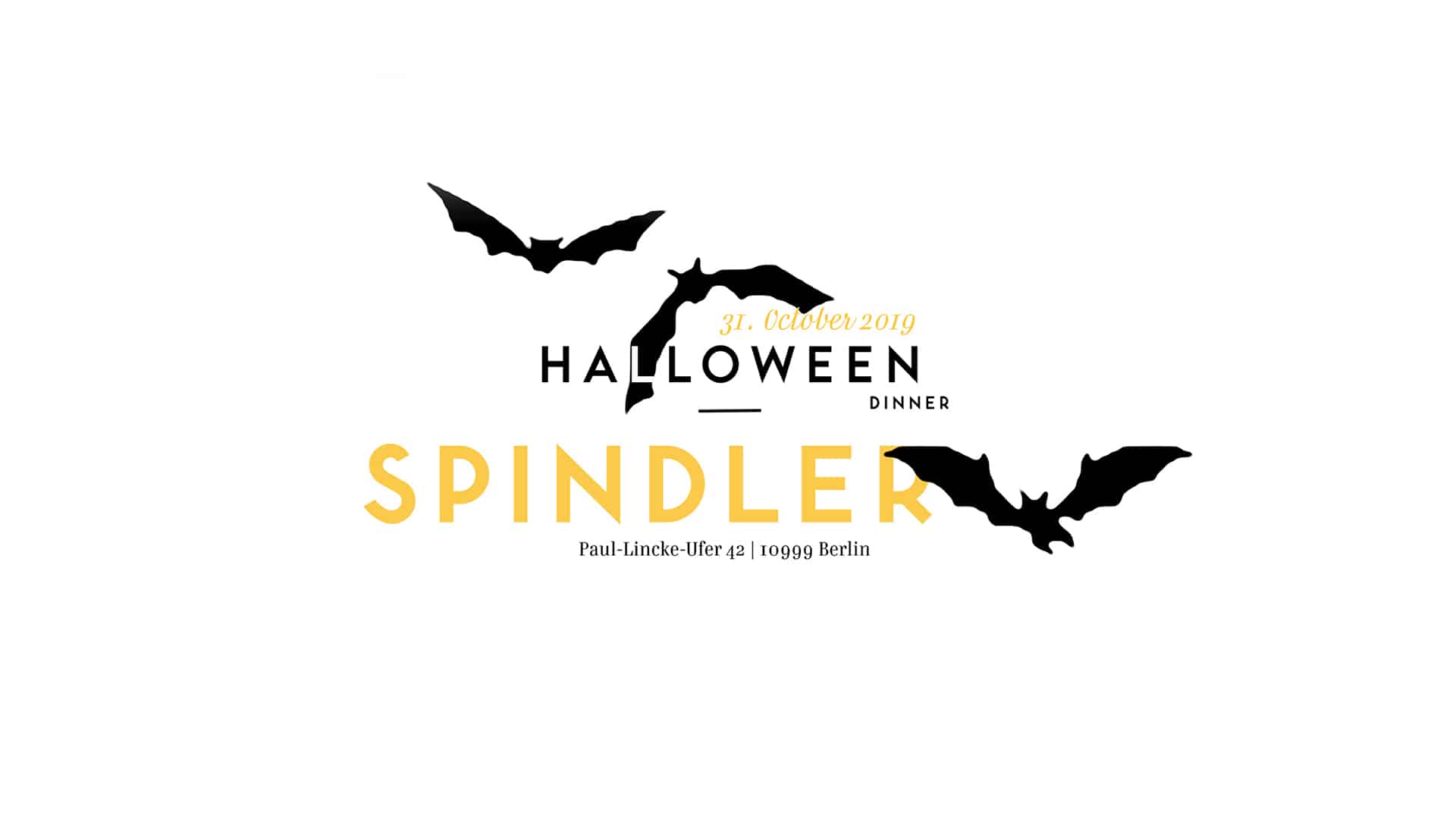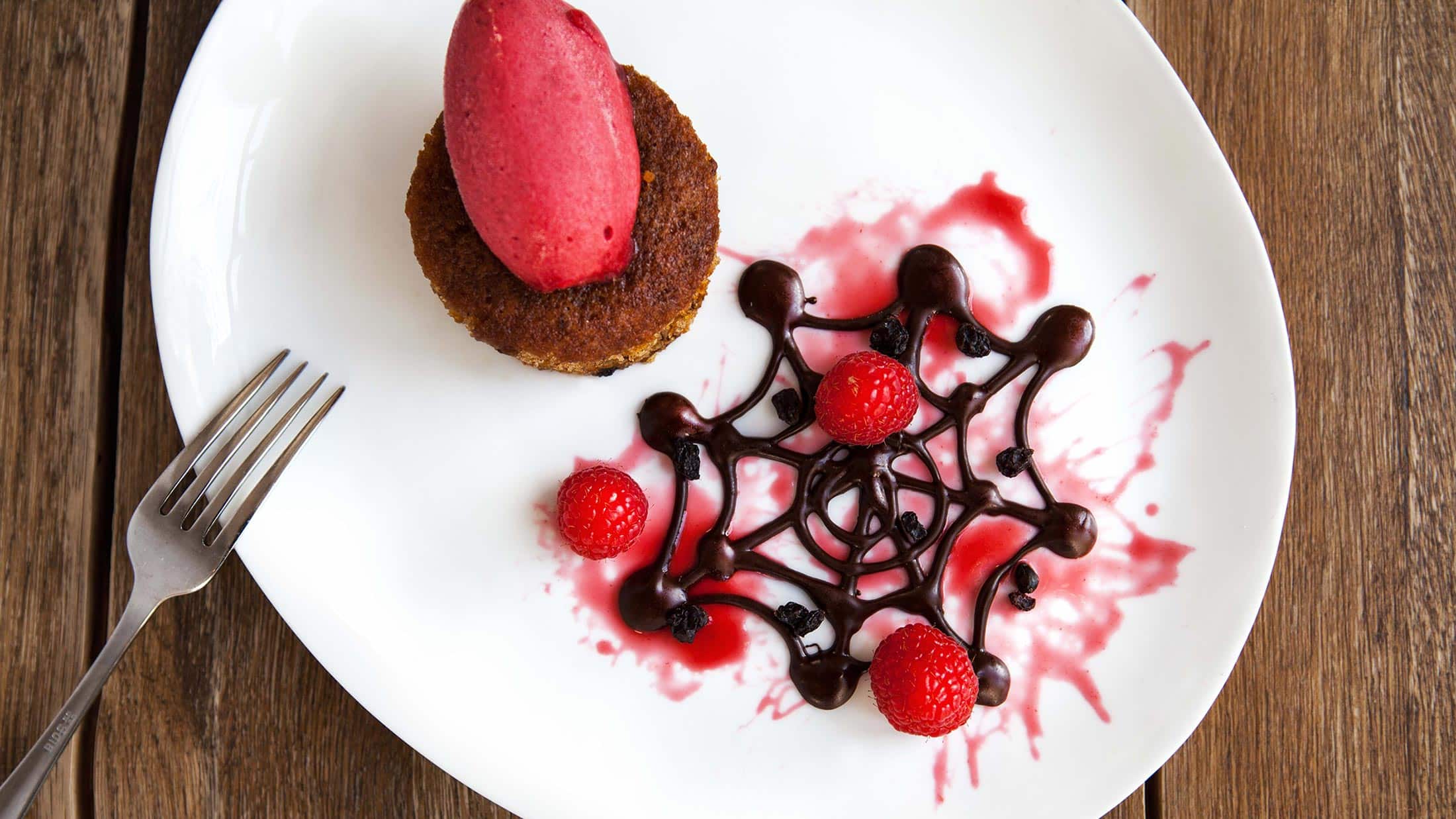 Hokkaido Pumpkin & Ginger Cake
caramelized apple, raspberry sorbet, mini raisins, chocolate spider web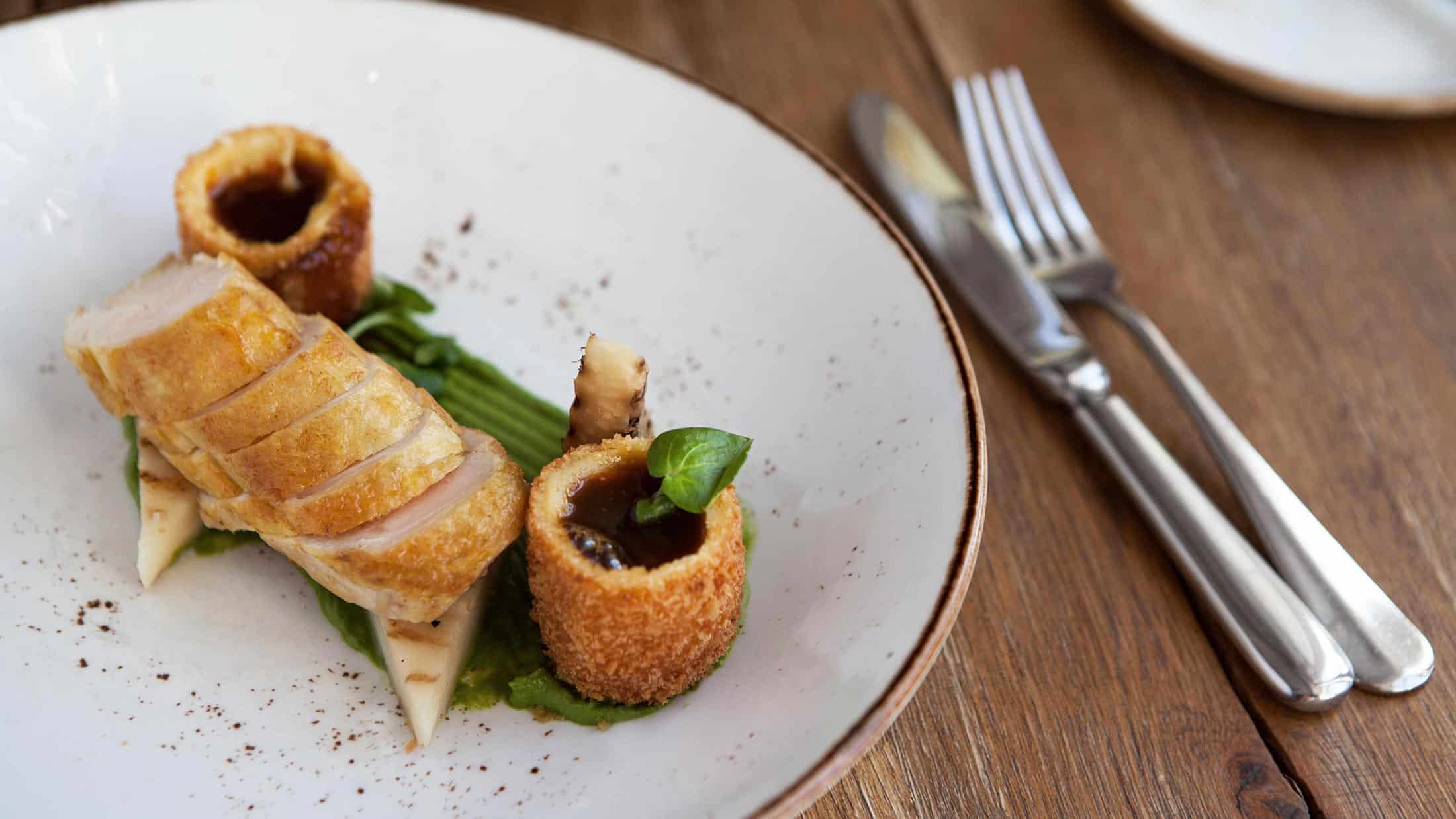 pumpkin & bacon croquette, broccoli puree, celery confit, jus
And that's exactly why every year we celebrate our SPINDLER HALLOWEEN DINNER.
On the 31st of October you can expect a lot. Countless carved pumpkins immerse our eerily beautifully decorated restaurant in warm candlelight.
Matching to the season and occasion, the menu is entirely dedicated to the subject of pumpkin. Of course, everyone is free to choose "a la carté" or from the Grillmenu.
In addition to our classically good wine selection, the bar also offers the right drinks for the night.
As always, please reserve in time, the seats are limited.
If you want to dine with us, you can simply book a table here online for the SPINDLER HALLOWEEN DINNER on 31.10.2019.
Spindler
Paul-Lincke-Ufer 42/43
10999 Berlin
Opening hours
Mo -Fr 9-0
Sa-So 10-0
Kitchen hours
Breakfast: mo-fr 9-12
Lunch: Mo-Fr 12-15
Bites: Mo-So 15-18
Dinner: Mo-So 18:30
Brunch: Sa-So 10-16
Impressum / Imprint
Privacy Policy
Contact
Restaurant
+49 (0)30 695 988 80
eat@spindler-berlin.com

Group Bookings
+49 (0)30 695 988 80
event@spindler-berlin.com